One of the keys to sustainable food is to reduce our consumption of meat protein
In fact, by eating less meat, we are making a significant contribution to the environment. For this reason, the Swiss Society of Nutrition recommends eating meat only once or twice a week, and therefore to include vegetarian meals in our diet on a regular basis.
Why should we reduce animal protein ?
Animals need food and water to grow, and when they digest they emit gas that warms the planet. This is all completely natural, but if there are too many animals, it eventually causes environmental damage.
The more meat we eat, the more animals need to be farmed intensively* around the world. So, by eating meatless dishes, such as vegetarian dishes, on a more regular basis, local and more sustainable livestock farming is promoted.
*Intensive farms are farms where there is a very large number of animals in a small space, these farms aim to produce as much as possible without necessarily worrying about animal welfare and the quality of the final product.
13 kilos of CO2 emitted for 1 kg of Swiss beef produced
0.7 kilos of CO2 emitted for 1 kg of lentils produced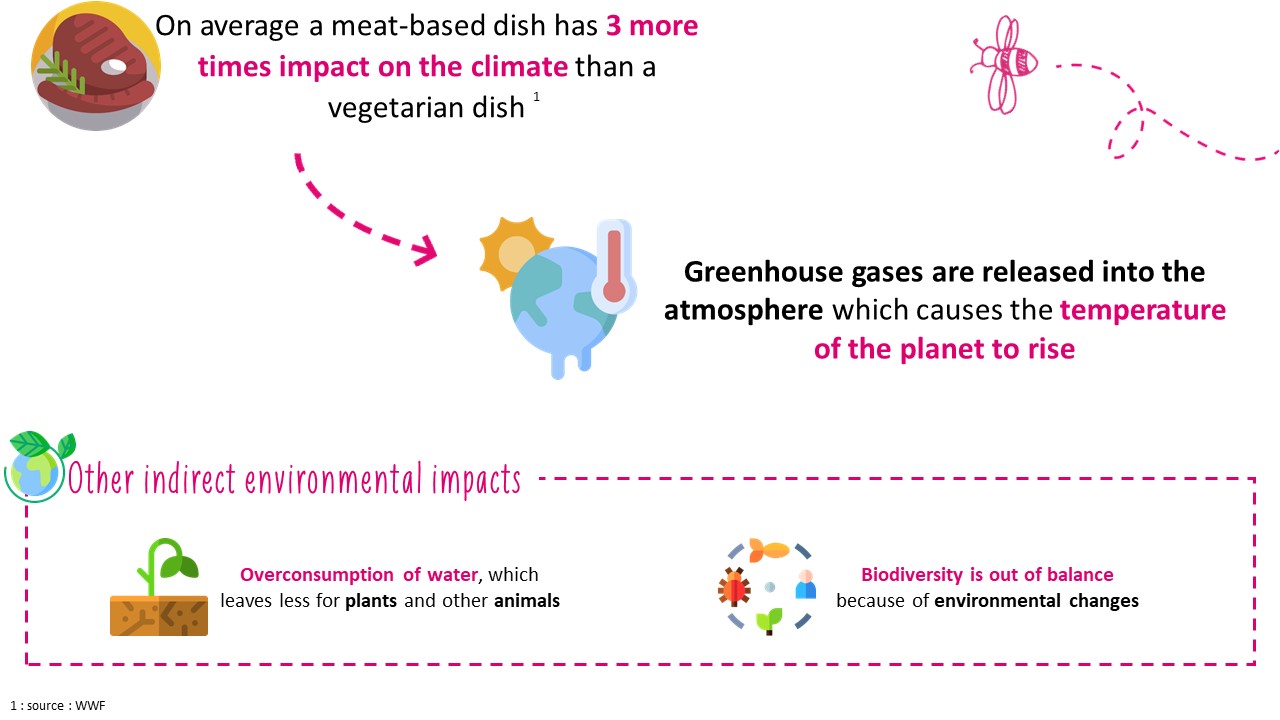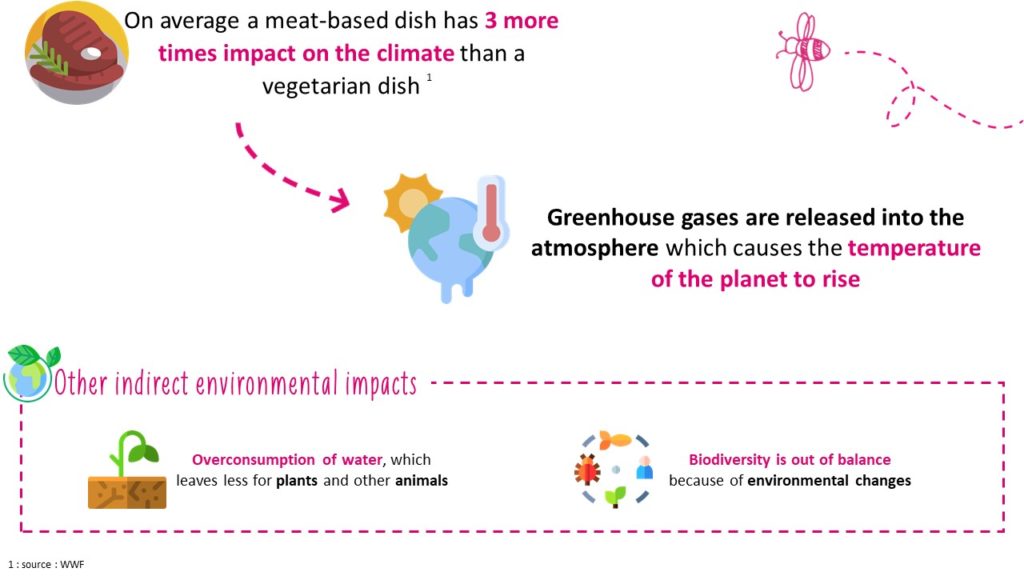 How can I reduce my animal protein intake ?
Trying out new 100% vegetarian recipes that feature plant proteins!
To help you, all our school chefs have worked hand in hand to offer you delicious vegetarian recipes for all seasons.


TIPS FROM NOVAE
Here are some tips on how to reduce your environmental impact in your daily life:
1- Try new meatless recipes from the vegetarian recipe booklet designed by our chefs!
2- Buy less meat, and choose quality meat from environmentally friendly and animal welfare friendly production (e.g. Swiss and/or organic meat).
3- If possible, find out what the animal was fed whilst being reared and do not buy beef fed with soya.